In a heartening tale that is sure to bring a smile to your face, one Oregon grandfather has redefined the art of gift-giving, showcasing the extraordinary lengths a family bond can reach.
Meet Doug Hayes, a grandfather with ten cherished grandchildren, who annually strives to impart memorable Christmas gifts. However, this year, he took the concept of gift-giving to a whole new level by presenting a remarkable surprise that has since captured the internet's heart.
Doug, undoubtedly the Christmas MVP for his grandkids, went beyond the ordinary and gifted them something unexpected. A vibrant yellow school bus.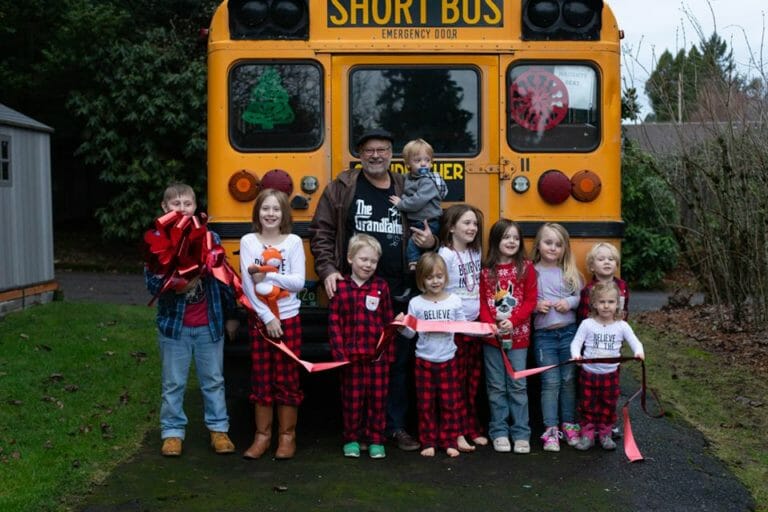 Yes, you read it right. A school bus. But this isn't your typical bus. it's a symbol of the extraordinary bond Doug shares with his grandchildren. His ingenious idea? Becoming their daily chauffeur to school, fostering precious moments of grandchild-grandfather quality time.
The heartwarming moment when the kids first laid eyes on their unique gift was caught on video, quickly becoming a social media sensation.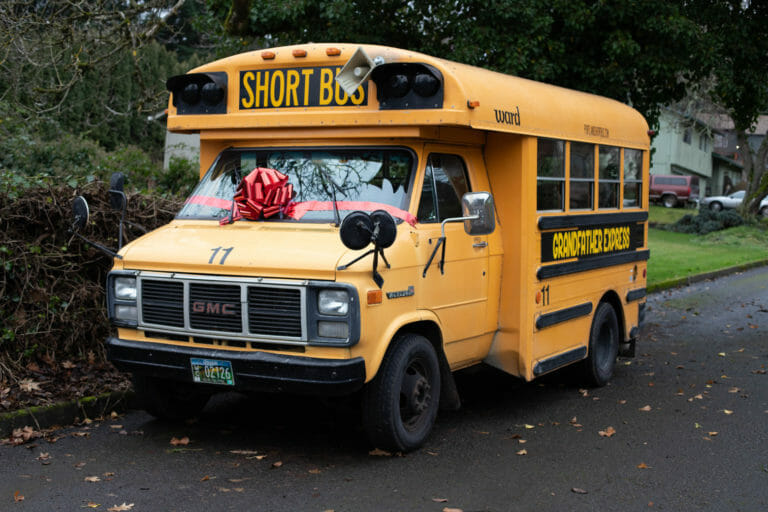 Excitement and disbelief echoed as the children exclaimed, "Is that it? You got a bus!"
When asked about his motivation, Doug shared, "I thought, gee whiz, maybe there's some way that I can give them a memory that will last all their lives."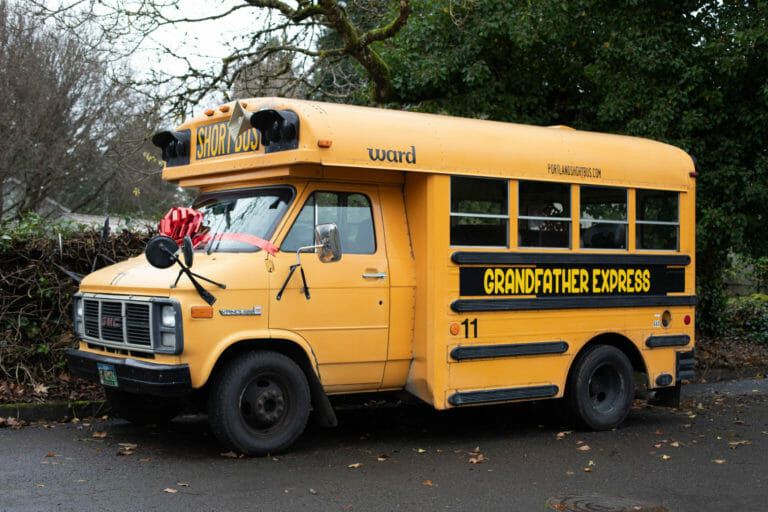 Reports reveal that Doug's grandchildren attend a small Christian elementary school, which lacks school bus services. Hence, the "Grandfather Express" was born, ensuring year-round rides for the delighted grandchildren.
Doug, now embracing the role of a part-time school bus driver, devised this brilliant plan independently. After all, who could offer a more special ride to and from school than a loving grandfather? Kudos to you, Doug! Your thoughtfulness and creativity have truly made you an awesome grandparent, leaving a lasting imprint on your grandchildren's hearts.