Dogs are renowned for their unwavering love and lifelong companionship. Their unconditional devotion makes them cherished companions all around the globe. Over time, their connection with us deepens, becoming even more profound.
When your furry friend becomes a cherished member of your family, their struggles become your heartaches too. This is the moving story of a man's heartfelt gesture toward his beloved companion. Meet Carlos Fresco, the devoted owner, friend, and family to his ten-year-old canine companion, Monty. Keep scrolling to discover this profoundly emotional narrative. Additional information and photos courtesy of Brecon Radnor.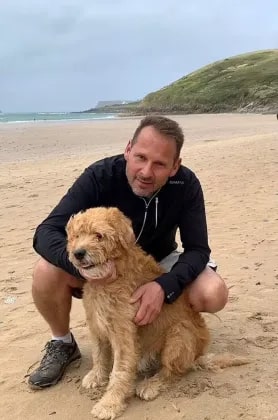 Monty received a heartbreaking diagnosis of leukemia, and after a successful round of chemotherapy, the illness made a cruel return, rapidly deteriorating Monty's health.
Fresco witnessed Monty enduring immense suffering in his final weeks. As a friend and family member who loved Monty unconditionally, he resolved to make Monty's last days as enjoyable as possible.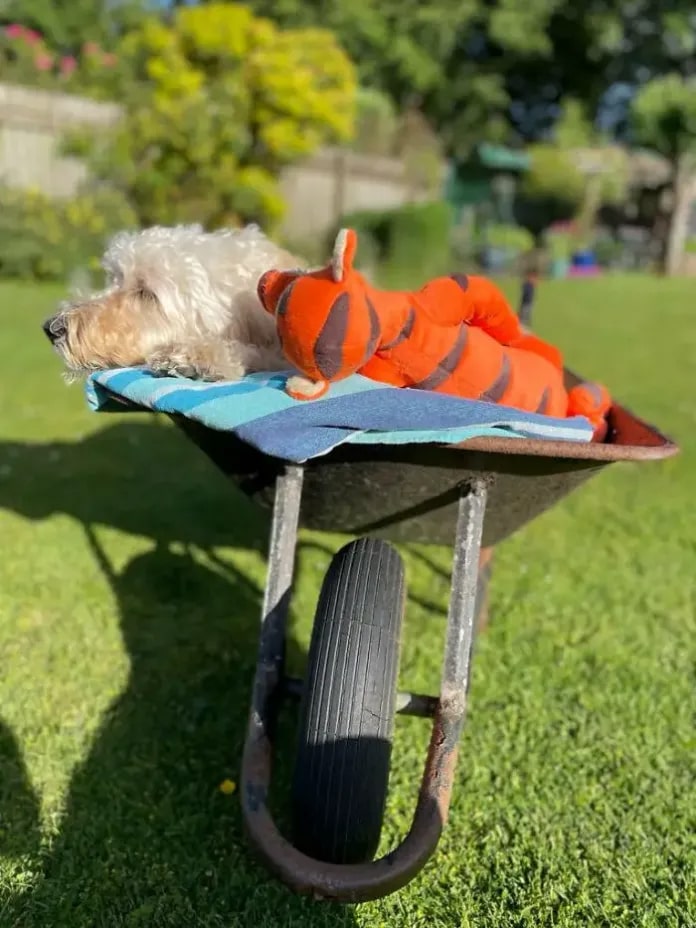 His decision was to revisit all of Monty's favorite places, reliving cherished memories together. He gently placed Monty in a wheelbarrow, where he sat obediently, and then carefully pushed him to these special locations.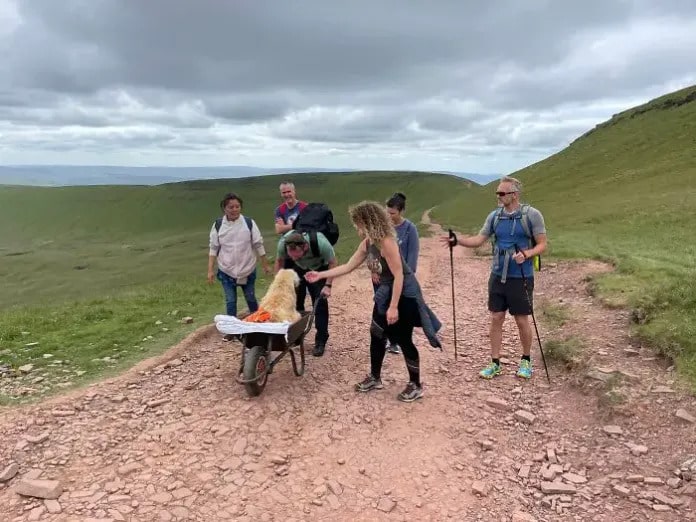 The sight of this heartwarming journey was truly touching. Fresco took Monty to spots where they had shared countless precious moments, including mountaintops and scenic hikes. Along the way, hikers and kind strangers joined them, offering their company to Monty during their outdoor adventures.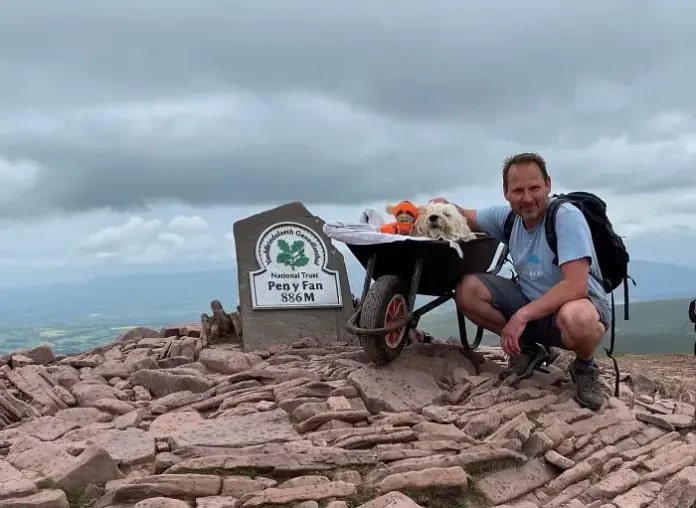 Monty reveled in these outings, but his absolute favorite was a mountaintop in the beautiful Brecon Beacons of Wales. Fresco described it as his heartfelt tribute to Monty, who had brought boundless joy to his life and the lives of everyone they encountered.
On the 21st of June, Monty peacefully passed away, leaving behind a multitude of broken hearts. Fresco continues to cherish the profound bond and happiness Monty brought into his life. May Monty rest in eternal peace.
Below, you'll find a collection of pictures capturing Monty's final adventures. Please share your thoughts and comments in the section below.