In the hustle of our daily lives, it's easy to overlook the simple blessings that surround us. A cozy bed, something many take for granted, turned into an 8-year-old's dream come true, shedding light on the profound gratitude we often forget.
Meet Daeyr Neely, an 8-year-old from Detroit who found happiness in the seemingly ordinary – his very own bed. Daeyr's journey is a testament to resilience, as he recently captured hearts across the internet with his priceless reaction to the revelation of having a bed to call his own.
Daeyr's story began with adversity when, at the tender age of two, his mother lost her job, leading to the loss of their home. What followed were years of uncertainty and homelessness, the family eventually seeking refuge in a shelter with hopes of government assistance for securing a home.
The transition to shelter life was challenging, especially for young Daeyr, who faced difficulties in school amid the upheaval. His mother, determined to provide a stable home, reassured him that their sacrifices were a means to a better end.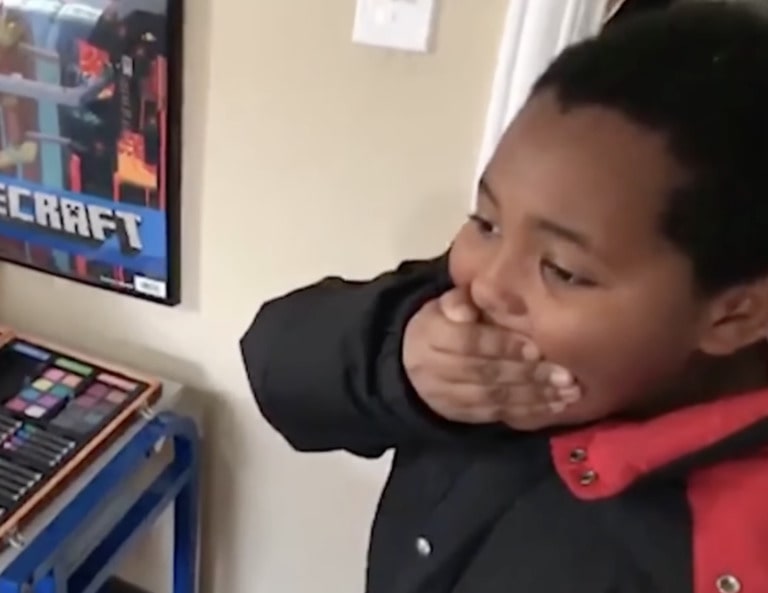 After years of struggle, the Neely family's fortune took a turn when they secured a house of their own. However, life's essentials were still a luxury, and little Daeyr found himself sleeping on a makeshift bed of blankets for months.
Enter the non-profit organization, Humble Home, whose compassionate intervention changed the Neelys' lives. By collecting furniture from the community and transforming the house into a cozy haven, they turned a dwelling into a genuine home.
The heartwarming video captures Daeyr's wide-eyed amazement as he sets eyes on his transformed room. The focal point – his bed – triggers an immediate surge of excitement. Overwhelmed with emotion, Daeyr covers his face, then turns to embrace the nearest person, tears streaming down his face in joy.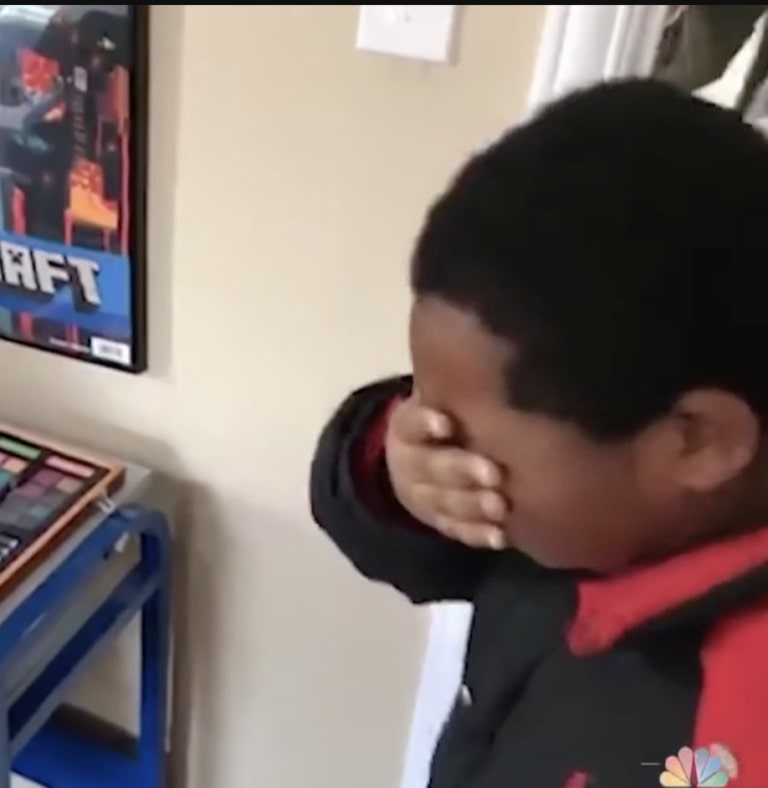 The background narrative highlights the profound impact of this moment, emphasizing how the absence of basic comforts had made Daeyr's newfound ownership of a bed a truly overwhelming experience.
In addition to the bed, Daeyr received toys and furnishings, adding warmth and character to his room. With their housing situation stabilized, his mother, Dionna, can now focus on nursing school, paving the way for a brighter future for herself and her son. This heartwarming transformation is a poignant reminder that even the simplest gestures can bring immeasurable joy to those who have endured the depths of hardship.
Posted by Dionna Neely on Monday, February 24, 2020